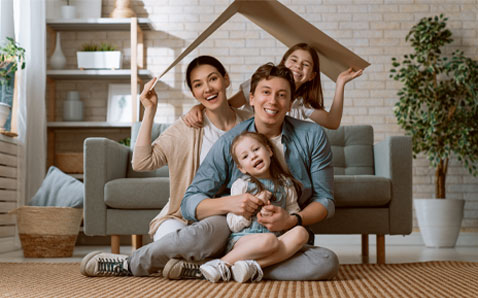 southern COASTAL INSURANCE -
AN INSURANCE AGENCY THAT WORKS FOR YOU
When choosing an agency for your homeowners insurance, you need guidance that's centered around your needs and not of the insurance companies. Southern Coastal Insurance is an independent insurance agency built on these values. We are here to help you get what YOU need. 
We understand the value of your home, your assets and your belongings. The place you call home needs proper protection with policies that make your life worry free. Our team will help you find a homeowner policy that includes everything you need and more. Whether you want specific coverage options for your home, coverage limits, or need a review of your current policy, we will take everything into account to present the best value choices to you.
Why Choose southern Coastal Insurance?
In order to get the best coverage, price and value form your homeowner insurance policy, it's crucial to find an agent who can help you achieve the same. The Southern Coastal Insurance agency can help you out here. 

Independently Owned
Southern Coastal Insurance hosts a team of independent insurance agents. These agents work with multiple insurance carriers to help you choose the one that offers the most value to you.

Locally Operated
We are a locally owned and operated insurance agency based in Daphne, Alabama and offer our services all across the state including Fairhope, Daphne, Spanish Fort and Foley.

70+ Years of Experience
We proudly call ourselves industry experts. We are backed by an in-depth combined experience of more than 70 years which helps us provide guidance that's reliable.

Regular Updates on Policies
When you choose us, we've got your back at all times. Our team will review your coverage periodically and update you on any rate increases or policies with better coverage and value.
What Does Alabama Homeowners Insurance Cover?
The coverage and other aspects of your homeowner insurance such as limits and deductibles will depend on the policy you choose. However, there's a general list of covers that you may receive with your homeowner insurance.
Home structure or dwelling coverage offers protection to the physical structure of your home. Your home's foundation, walls, roof, frame or structures attached or built in your home such as cabinets and air conditioner.
This coverage generally provides protection against damage caused by fire, smoke, theft, vandalism and other instances included in the policy.
Personal liability coverage protects from any legal costs endured after you or your family member are found responsible for injuring a person or damaging a property. The insurance cover extends to all incidents that take place on and off your property. The coverage includes all legal defense fees, settlement fees, etc.
The policy cover takes care of the medical expenses in case a guest gets injured on or around your house. The cover only extends to things included within the policy such as - 
X rays

Ambulance rides

Hospital rooms

Dental work
If your home is damaged because of a covered loss, you can raise a claim. Your homeowner insurance policy will pay the additional living expenses for a period of time (12 or 24 months) and take the time to assess and repair your property.
Rental home insurance is generally bought by landlords with tenant occupied dwellings. The policy provides protection against a number of risks and damage that may be associated with rental accommodations.
Coverage options can also include other options such as mobile home insurance, insurance for belongings in shared homes, flood insurance, etc.